Τουριστικός οδηγός
Europe's southernmost city
Situated 35km away NE from Aghios Nikolaos, the largest city of Lasithi lies next to a fertile valley, where the conspicuous ancient city of Ierapytna used to stand.With the glory of the southernmost city of Europe that faces the African coast in a mild climate, hardly ever will Ierapetra see temperature go below 12°C. It is well justified to claim to be the most sun-kissed holiday spot in the Old Continent. Enchanting for its history, gorgeous for its natural beauty, ideal for day trips to mountainous and seaside villages alike, Ierapetra is well developed to meet the needs and preference of all.
Strolling around the town
Whether you pick the peaceful cobbled streets of the old city in Kato Mera or the busier seafront, you are no doubt going to relish a walk in the charm of genuine Cretan sounds, smells, tastes, coulours; handmade artifacts from outdoors workshops make marvellous souvenirs.
Sightseeing won't be complete until you have called at:
"Napoleon's House", where the great man is said to have stayed overnight in 1789
The mosque opposite the Ottoman fountain
The old Ottoman School, at the City Hall square, where archaeological finds (from the Minoan to the Roman eras) are exhibited
The Venetian castle Kales (13th century) which is the most well-known site of the city as well as a fave for romantic strolls at the sunset.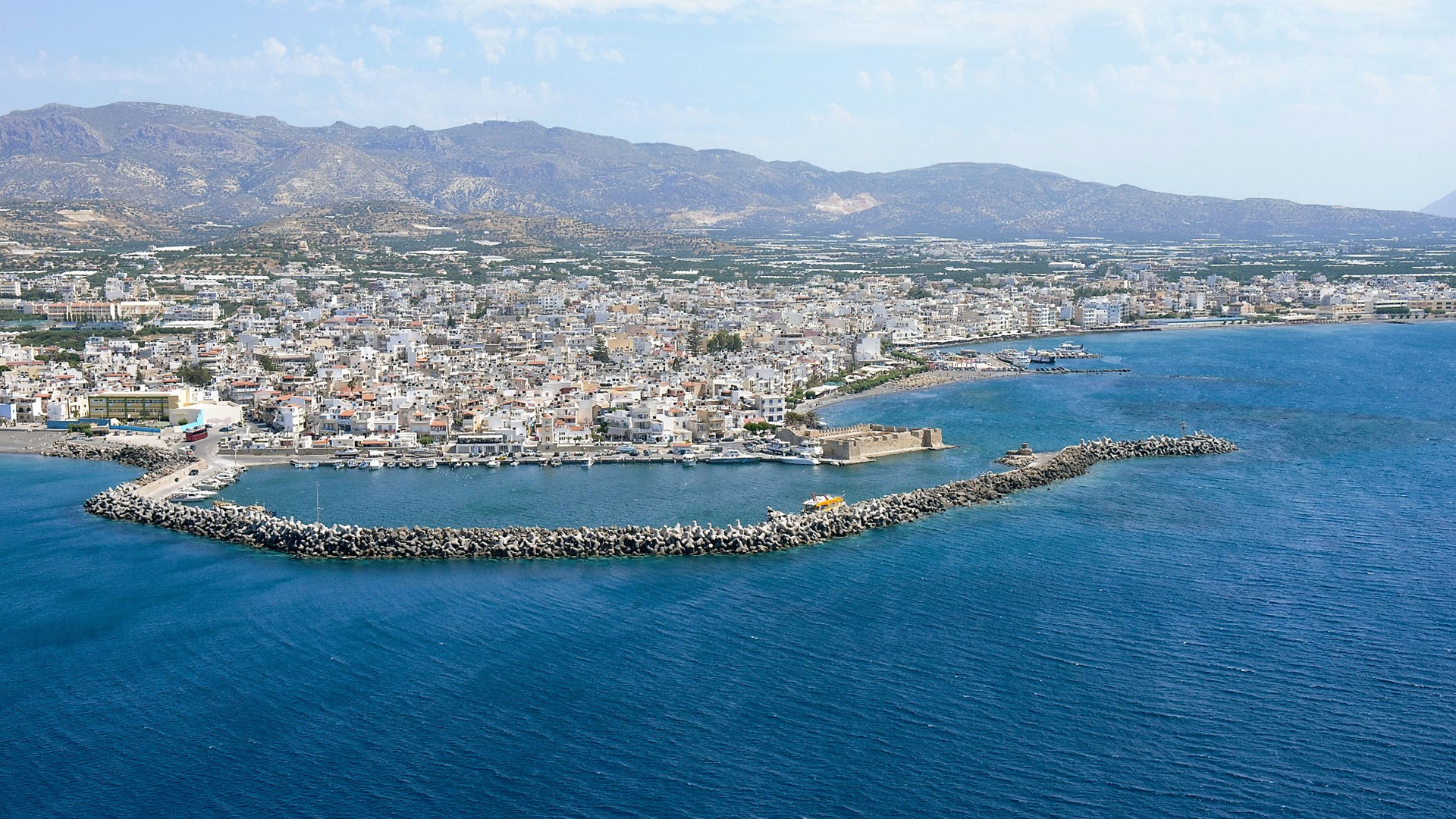 Port and City of Ierapetra
Beautiful Beaches
Apart from the Blue Flags the city's beaches are presented with every year, Ierapetra has been awarded with a Gold Metal from the Quality Coast Association.
If you leave the city heading East or West, you'll cross a huge coastline forming an endless chain of sea arms with crystal clear waters.
If you cannot enjoy the sea without doing sports, then Apovathra is the absolute choice for you.
The closest beach in Ierapetra (4 km) around is Agios Andreas
For some quietness try the secluded beach of Long Beach koutsounari
Agia Fotia and Myrtos are famous too. Don't skip a swim at them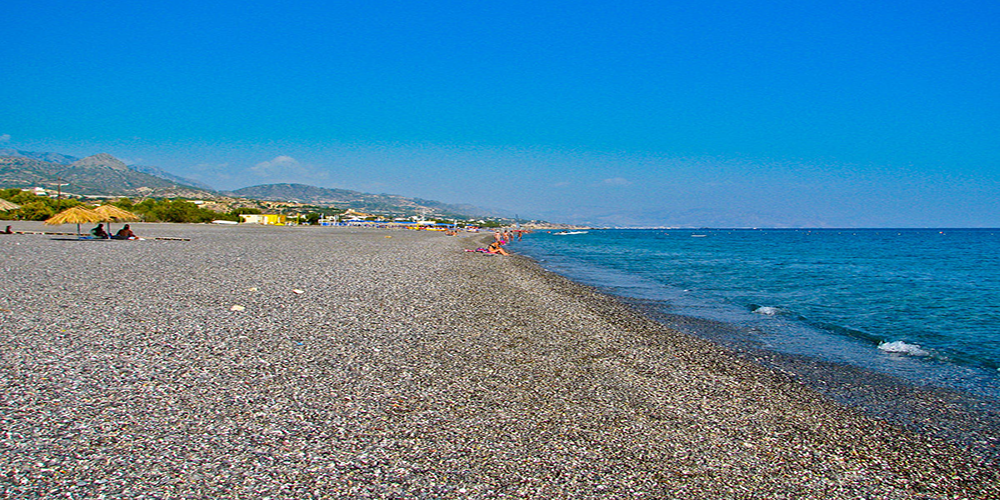 Long Beach Koutsounari 5km away from Ierapera
The Golden Paradise
Beyond doubt, the winning card of Ierapetra for a beach experience is the volcanic little island of Chryssi, which will take your breath away with its stunning natural beauty. Get to it by boat on a day trip and feel the sensation. A short one-hour sail to the area of Vougiou mati will take you to a string of more or less secluded coves, pristine beaches and sand dunes with gold and white sand, turquoise crystal clear waters, but also acres and acres of forests of rare cedar trees.